Edwidge Danticat: 'Death Cannot Write Its Own Story'
Sat 22 Aug 19:00 - 20:00
The New York Times Main Theatre Online
Free, online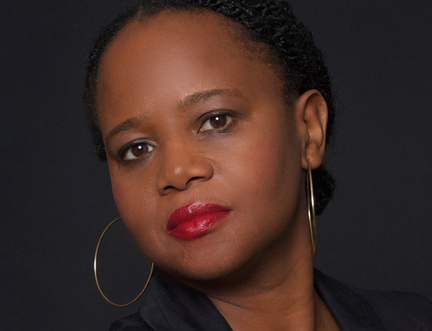 Everything Inside is Edwidge Danticat's twenty-first book, and once again confirms her as an essential voice in world literature. Across her generous and imaginative oeuvre, Danticat has written with urgency and deep compassion.
In this latest collection of short stories, she returns to her fascination with survival in its many precarious forms: in families, in love, in conflict. 'Create dangerously,' she wrote, 'for people who read dangerously… Writing, knowing in part that no matter how trivial your words may seem, someday, somewhere, someone may risk his or her life to read them.'
Searingly insightful and deeply humane, Danticat reflects on an astonishing career in words – from lyric fiction and forensic essays, to stories for children and young people – with British-Pakistani author Kamila Shamsie, herself the subject of widespread acclaim.
This is a pre-recorded event. It will not be available to watch on demand after the scheduled broadcast.
Part of our Ground-breaking Voices in Literature festival theme.