Elvis McGonagall & Murray Lachlan Young
Sun 19 Aug 15:30 - 16:30
The Spiegeltent
£12.00,
£10.00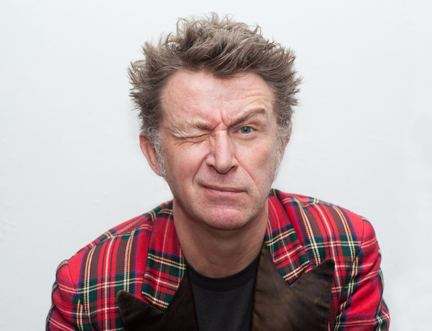 Flamboyant Satirical Verse
Distinctive wordsmith Murray Lachlan Young is BBC 6 Music's poet-in-residence; today he gives us flamboyant punchy wit and brooding subtext in a stunning live show drawing on his acclaimed How Freakin' Zeitgeist Are You? (and his new book The Mystery of the Raddlesham Mumps is out on 1 August). Joining him is stand-up poet, armchair revolutionary and recumbent rocker Elvis McGonagall, the sole resident of The Graceland Caravan Park somewhere in the middle of nowhere where he scribbles verse whilst drinking malt whisky and listening to Johnny Cash. He performs Elvis McGonagall Takes a Look on the Bright Side, recently broadcast on BBC Radio 4, which continues his surreal and funny search for the positive side of life.
Part of our Babble On - Spoken Word series of events.