Fire Front: First Nations Poetry and Power
Sat 22 Aug 13:00 - 14:00
The New York Times Main Theatre Online
Free, online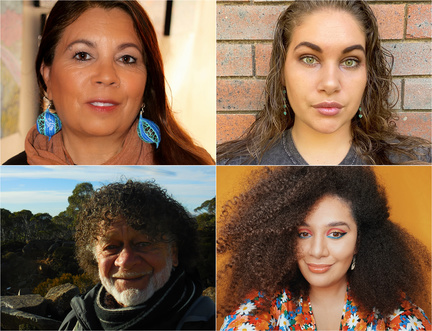 Before most public events in Australia, there is a 'Welcome to Country' by an Indigenous elder, or an 'Acknowledgement of Country' by a non-Indigenous person. The 'Acknowledgment' is a convention that speaks to an awareness of the failure of colonial Australia to reconcile the act of dispossession that defines and underpins the country to this day.
In the face of this injustice, the work and words of Indigenous writers and academics is a powerful and necessary act of resistance. Fire Front: First Nations Poetry and Power Today is a new anthology curated by Gomeroi poet and academic Alison Whittaker. It is, as Whittaker says in her introduction, 'fifty-three poems fuelling, making space for, depriving, reshaping, undermining and doing power in every way. What they have in common is why they do it: for the emancipation of First Nations.'
Join Alison Whittaker and a selection of some of the phenomenal poets who appear in the book – including Ellen van Neerven, Ancestress, Uncle Jim Everett, Meleika Gesa-Fatafehi and Declan Furber Gillick – for readings and discussions that throw down a challenge to what contributor Bruce Pascoe calls 'the tea-cosy nature of Australian comfort.'
This is a pre-recorded event.
Part of our The Power of Poetry festival theme.