THE HAWTHORNDEN LITERARY RETREAT EVENT
Gavin Francis & Kapka Kassabova: The Lie of the Land
Sun 23 Aug 14:30 - 15:30
The New York Times Main Theatre Online
Free, online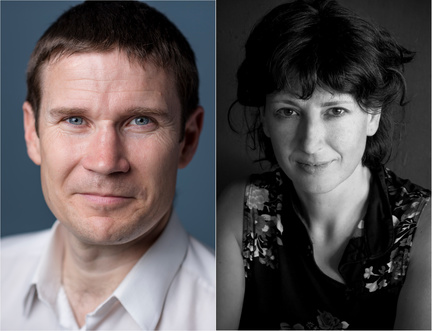 Sponsored by

Scotland deepens its reputation for gorgeous travel writing with two delicate, touching new contributions from true masters of the form.
Highlands-based writer Kapka Kassabova may have left her Balkan motherland many moons ago, but still she feels the pull of unfinished business; one so strong that she found herself seeking answers in the small corner of the world her maternal grandmother called home. In To the Lake: A Balkan Journey of War and Peace, Kassabova delves into a difficult family history inextricably tied to the fading footprints by two ancient lakes that served as the hallowed meeting point of a divided region.
Back with another astonishing journey of his own, Gavin Francis presents more than a fantastic travelogue in Island Dreams; it's a paean to the influence of islands and what they represent on our minds and cultures, beacons of independence and even loneliness in an overwhelmingly connected world.
Join the BBC's Clare English for a dip in the cool waters of two beautiful minds as the writers ruminate on stories that tiptoed from our shores, remnants of a world that no longer exists.
This is a pre-recorded event.
Part of our Made in Scotland festival theme.