Gemma Cairney & Michael Pedersen: Good Grief!
Fri 26 Aug 19:00 - 20:00
Baillie Gifford Sculpture Court
Watch online
Pay what you can to watch online. Available live, then on-demand until 23:59 on Friday 30 September.
Attend in person
Baillie Gifford Sculpture Court
£16.00 [£14.00]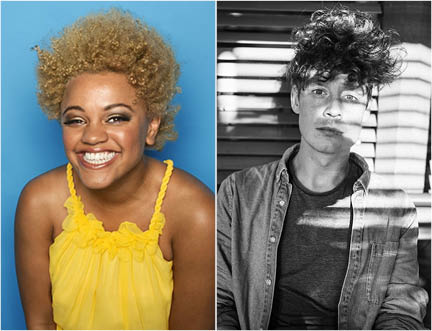 Victoria Wood once joked that the British response to death was a woman dragging herself into the kitchen saying, '72 baps Connie. You slice, I'll spread'. Hosts Michael Pedersen and Gemma Cairney want to do away with the idea that grief should be hidden. Tonight, bask in the company of Festival guests including Ocean Vuong and Omar Musa for the Good Grief! literary salon, a performance showcase celebrating grief in all its forms.
Categories: Family, Health/Wellbeing, Poetry/Spoken Word, Words/Reading
---