The Institute of Directors Event
Gordon Brown
Mon 26 Aug 15:15 - 16:15
The New York Times Main Theatre
£12.00,
£10.00
Sold Out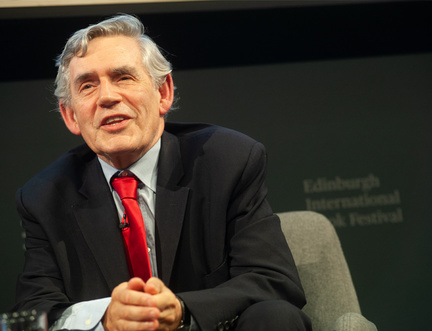 Sponsored by

Scotland, Britain and Europe
Former Prime Minister and Chancellor of the Exchequer, and author of My Life, Our Times, Gordon Brown comes to the Book Festival to offer his unique perspective on our tumultuous times. Join him as he examines the place of Scotland in the UK and Europe in an age of fracturing globalisation, the rise of political populism and the challenges around understanding of national identity.
This event is currently sold out. Please check for returns nearer the time.