Graeme Macrae Burnet: In GMB We Trust
Fri 19 Aug 13:00 - 14:00
Baillie Gifford Sculpture Court
Captioned
Watch online
Pay what you can to watch online. Available live, then on-demand until 23:59 on Friday 30 September.
Attend in person
Baillie Gifford Sculpture Court
£14.00 [£12.00]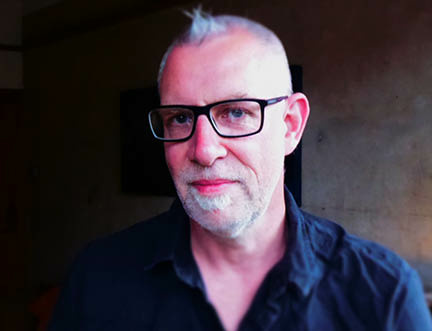 When reading a novel, who can we trust to tell us the truth? Graeme Macrae Burnet's new novel Case Study, set in mid-60s London, plays with ideas about truth and reality through the story of an enfant terrible of the 'anti-psychiatry' movement. If this sounds mind-bending, fear not: like the Booker Prize-shortlisted His Bloody Project, this novel is humorous and accessible – confirming Macrae Burnet as a major force in Scottish fiction. He speaks to Jenny Niven today.
Categories: Fiction, Humour/Satire, Scottish Fiction
---