Gwen Adshead & Angela Gallop: What's Behind a Crime?
Thu 25 Aug 16:00 - 17:00
Baillie Gifford Sculpture Court
Watch online
Pay what you can to watch online. Available live, then on-demand until 23:59 on Friday 30 September.
Attend in person
Baillie Gifford Sculpture Court
£14.00 [£12.00]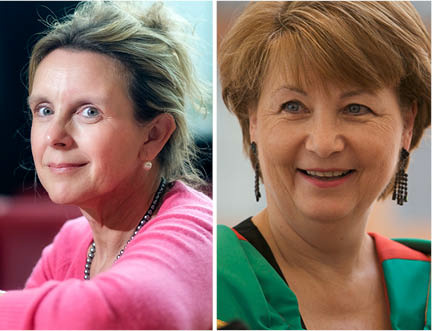 When a violent crime is committed, who needs to get involved aside from the detectives? Dr Gwen Adshead and Professor Angela Gallop provide two different but equally eye-opening answers in their new books. The Devil You Know shares Adshead's experiences as a forensic psychiatrist providing therapy to those who've committed violence. How to Solve a Crime explores forensic scientist Gallop's insights into crime scenes, what to look for and how crimes are really solved. This promises to be an illuminating hour, chaired by Sally Magnusson.
Categories: Crime/Thriller, Health/Wellbeing, Science/Medicine
---