Hollie McNish & Joelle Taylor: Taboo-Busting Poets at Work
Tue 23 Aug 19:00 - 20:00
Baillie Gifford Sculpture Court
Captioned
Watch online
Pay what you can to watch online. Available live, then on-demand until 23:59 on Friday 30 September.
Attend in person
Baillie Gifford Sculpture Court
£14.00 [£12.00]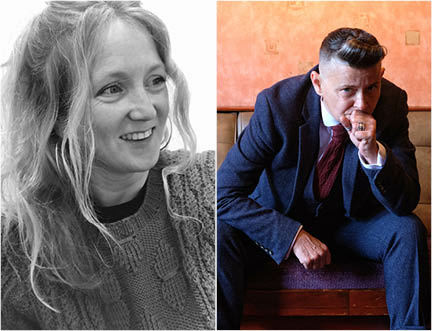 Ted Hughes Award-winning poet Hollie McNish's irreverent book, Slug, brings a focus on diverse topics including grief, the body and anti-masturbation pants. Joelle Taylor's C+nto & Othered Poems won the 2021 T S Eliot Prize for its examination of the art and protest of butch counterculture. What happens when you combine two earth-shaking poets who recognise no limits and fear no taboos? Find out in this thrilling event with Edinburgh Makar Hannah Lavery.
Categories: Family, Gender/Sexuality, LGBTQI+, Poetry/Spoken Word, Women/Feminism, Words/Reading
---