Hysteria: A Post-Apocalyptic Cabaret
Sat 28 Aug 20:30 - 22:00
Baillie Gifford Theatre (in West Court)
Watch online
Sorry, this event is no longer available to watch.
Attend in person
Baillie Gifford Theatre (in West Court)
£16.00 [£13.00]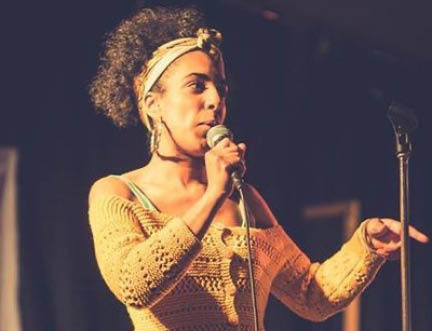 As we emerge from the pandemic and step into the 'new normal', many of us are hungrier than ever to build a better kind of society – one that prioritises community and wellbeing over profit. Cabarets and performance play a major role in this, bringing together artists who challenge the very notion of whatever it is that people call 'normal' in the first place. Curated by Mae Diansangu and Hanna Louise, Hysteria is here to guide you into this new world with a Post-Apocalyptic Cabaret. A performance night from Aberdeen, Hysteria was built by and for marginalised artists, making every performance an inherently political celebration, and this is no exception. Through song, spoken word and drag, the electrifying mix of performances inspire and challenge in equal measure as our six artists give us a Manifesto for a New World Order. This is about the audience as well: Hysteria is an unapologetically queer-affirming, trans-inclusive space where authentic self-expression is appreciated and encouraged. Come out or stay in, dress as fabulously as you please and enjoy the show.
This is a live event with all authors and participants on stage, in the venue.
Categories: Gender/Sexuality, Humour/Satire, LGBTQI+, Music, Poetry/Spoken Word, Politics, Young Adults
---