I Can Do Creativity with Carl Konadu & Xavier Leopold
Age 7-10
Sun 14 Aug 12:30 - 13:30
Baillie Gifford Creation Station
Attend in person
Baillie Gifford Creation Station
£5.00
In-person tickets for this event are currently sold out. Please check for returns nearer the time.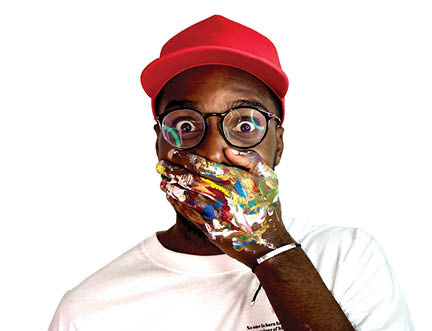 Discover the joy of expressing your feelings through art in this motivational and interactive workshop for children, based on illustrator and author Xavier Leopold's creative journal Art for the Heart. Xavier, along with motivational speaker Carl Konadu, helps you learn how to use art to become more self-aware, understand your feelings and build confidence. In this fun-filled event, you'll be inspired and motivated to love yourself and aim high in the future. Best of all, you'll get to express yourself through producing your own art from the heart.
---