The Hampden & Co Event
Ian Rankin
Thu 15 Aug 20:30 - 21:30
The New York Times Main Theatre
£ What you can
Pay what you can for this event: choose your own ticket price on the booking form.
Sold Out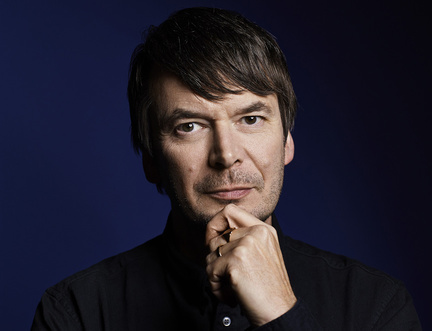 Sponsored by

So good, it's criminal
Since Ian Rankin's appearance at last year's Book Festival, his iconic detective Rebus has made his stage debut in Long Shadows and is set to star in a television series by Black Watch playwright Gregory Burke. Rankin's latest, In a House of Lies, is a smart procedural set in Edinburgh's imaginary underworld. We mark the paperback's arrival – and hear hints of what's next – in this session with the bestselling author.
We invite you to Pay What You Can for this event. You may choose to pay an amount between £0 and £25 for your ticket, taking into consideration what you can reasonably afford to spend. This pricing has been introduced to help make the Book Festival accessible to those with limited means. If you are able to pay more for your ticket, you will help support our efforts to provide financial flexibility to those who most need it.
This event is currently sold out. Please check for returns nearer the time.