Inside Out: Cycling
Sun 20 Aug 10:00 - 12:00
Gamma Transport Division
Attend in person
Gamma Transport Division
£15.50 [concessions £13.50/£10.50]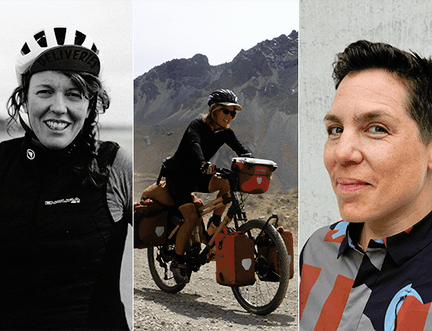 Following on from our event Jenny Graham & Kate Rawles: A Better World On Two Wheels on 19 Aug, join the authors, along with endurance cyclist Emily Chappell, for a cycle in Edinburgh. 32 places available.

Set out from Gamma Transport Division in Stockbridge (a 7-minute ride from the Festival site), and the sociably paced road ride will last about 90 minutes, before heading back to the meeting place for coffee and snacks. All bikes (and riders) are welcome.
This activity is at a sociable pace, and should be suitable for anyone who cycles regularly. There will be community ride leaders present to navigate the group, but participants must take responsibility for their own safety, dress appropriately for the weather, and carry the basic tools required to fix a puncture.
Supported by James and Morag Anderson
Categories: Health/Wellbeing, Sport, Travel/Adventure, Workshop/Masterclass
---