Inside Out: Hiking
Sun 13 Aug 10:00 - 12:00
ECA Courtyard
Attend in person
ECA Courtyard
£15.50 [concessions £13.50/£10.50]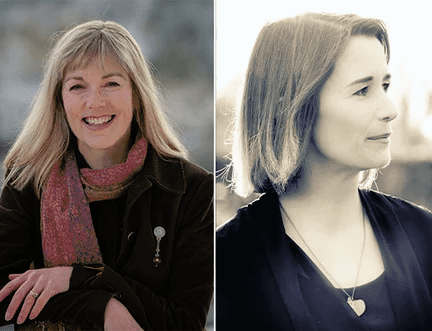 Following on from our event Merryn Glover & Rachel Hewitt: Women in the Wild on 12 Aug, join the authors, along with endurance cyclist Emily Chappell for a hike through Edinburgh. 16 places available. Meet at the Box Office. This event will start from the Edinburgh College of Art Courtyard.
A chance to get out into nature with Merryn and Rachel, on a sociably paced two-hour hike around some of Edinburgh's urban wilderness. We'll set off from the Festival site, and explore a few corners of the city you probably wouldn't have known existed, led by outdoor educator Jenny Isherwood, and delivered in association with FINDRA.
This activity should be suitable for anyone who hikes or walks regularly. There will be a qualified leader present, but participants must take responsibility for their own safety, dress appropriately, and carry whatever equipment they might expect to need.
Supported by James and Morag Anderson
Categories: Sport, Travel/Adventure
---