The University of Edinburgh Event
Jack Monroe
Fri 16 Aug 17:00 - 18:00
The New York Times Main Theatre
£ What you can
Pay what you can for this event: choose your own ticket price on the booking form.
BSL

Event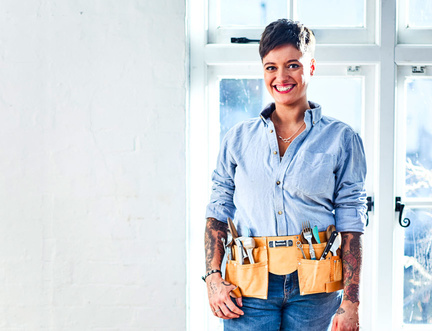 Sponsored by

Hungry for Change
Good food should be affordable for everyone. Jack Monroe is an active anti-poverty campaigner and her recipe books – including Cooking on a Bootstrap and Tin Can Cook – are about making simple yet delicious recipes on a shoestring, based on her own experiences. Join one of the country's most inventive food writers as she reveals her ideas for turning ordinary ingredients into extraordinary meals.
We invite you to Pay What You Can for this event. You may choose to pay an amount between £0 and £25 for your ticket, taking into consideration what you can reasonably afford to spend. This pricing has been introduced to help make the Book Festival accessible to those with limited means. If you are able to pay more for your ticket, you will help support our efforts to provide financial flexibility to those who most need it.
Part of our The World on a Plate series of events.
In association with the Edinburgh Futures Institute.