James Buchan & Alex Preston: Literary Time Travel
Mon 15 Aug 10:00 - 11:00
Baillie Gifford Sculpture Court
Watch online
Pay what you can to watch online. Available live, then on-demand until 23:59 on Friday 30 September.
Attend in person
Baillie Gifford Sculpture Court
£14.00 [£12.00]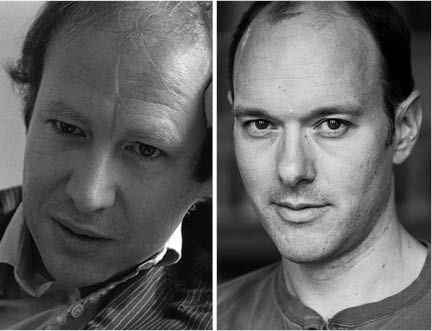 Brace yourself to travel back to 18th century Britain. James Buchan's A Street Shaken By Light is the swashbuckling tale of a young Scot, William Neilson, who leaves Edinburgh in 1720 in search of his fortune, encountering shipwrecks and skulduggery. In Alex Preston's Winchelsea, it's 1742 and Goody Brown, aching to avenge her father's murder, joins a gang of smugglers. Join us and Stuart Kelly to discuss writing adventures that make the pulse race.
Categories: European Fiction, Fiction, Scottish Fiction, Travel/Adventure
---