Jennifer Nansubuga Makumbi & Geovani Martins
Sun 25 Aug 17:00 - 18:00
Writers' Retreat
£8.00,
£6.00
Sold Out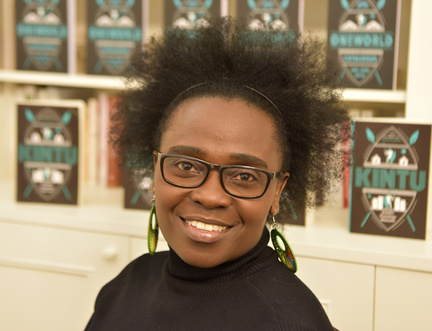 Migrants and Misfits
Manchester-based Ugandan author Jennifer Nansubuga Makumbi and Brazilian writer Geovani Martins live half a globe apart, but their searing short story collections both centre on being an outsider. Makumbi's Manchester Happened features moving stories of Ugandans living in England, while Martins's The Sun On My Head is set amid the inequalities of a notorious Brazilian favela. Chaired by director of Rio de Janeiro's FLUPP literary festival, Julio Ludemir.
Part of our Indigenous Voices series of events.
This event is currently sold out. Please check for returns nearer the time.