Kübra Gümüşay & Elif Shafak: How Does the Language We Speak Shape Our Lives?
Sun 27 Aug 17:15 - 18:15
Spark Theatre
Attend in person
Spark Theatre
£15.50 [concessions £13.50/£10.50]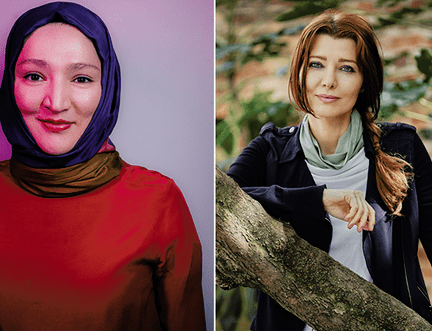 Kübra Gümüsay's Speaking and Being: How Language Binds and Frees Us explores how language creates our entire world, and how we can expand it. Gümüsay will be joined by novelist and political scientist Elif Shafak – whose work is often concerned with matters of oppression and suppression – for this nuanced discussion of free speech, chaired by Bidisha Mamata.
Categories: Human Rights, Language/Translation, Philosophy, Politics
---