Laugh Your Head Off with Nadia Shireen
P3-P5
Tue 29 Aug 11:30 - 12:15
Baillie Gifford Sculpture Court
This event had been created especially for schools, but is open for anyone to watch and enjoy online.
Watch online
Sorry, this event is no longer available to watch.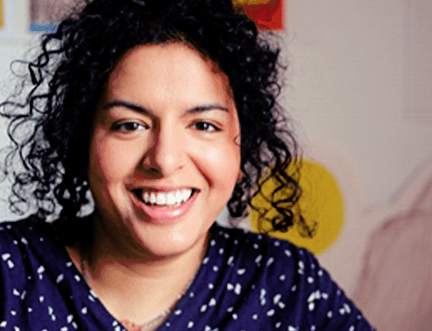 Author and illustrator Nadia Shireen is back with the fabulous third instalment in her hilarious Grimwood series featuring fox siblings Nancy and Ted and a whole host of animal friends and foes. Join Nadia and learn just what the brother and sister duo get up to in their latest adventure and learn how you can start coming up with ideas for your own animal antic stories. Then join in as Nadia shows you how to draw one of her amazing Grimwood characters.