Linton Kwesi Johnson, Roger Robinson & Anthony Wall
Sun 18 Aug 21:45 - 22:45
The New York Times Main Theatre
£12.00,
£10.00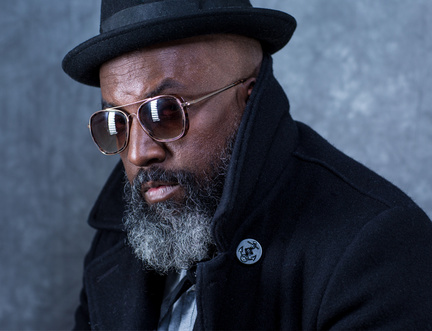 Remembering Mikey Smith
The release of Linton Kwesi Johnson's Dread Beat an' Blood album 40 years ago – a collection of radical political spoken poetry – established 'dub-poetry' as a new literary genre and introduced the Jamaican-born artist as a genuine literary voice. Now 66, Linton Kwesi Johnson is widely recognised as one of Britain's most significant poets; he is only the second living poet to be published by Penguin Modern Classics and in 2012 received the Golden PEN award for 'distinguished service to literature.'
In this special one-off Book Festival event, Linton Kwesi Johnson pays homage to friend, social worker and fellow Jamaican dub-poet Mikey Smith. Before his tragic (and suspicious) death aged just 28 at a political rally in 1983, Smith recorded his debut album Mi Cyaan Believe It. It catapulted the poet to legendary status and he even recorded a coveted John Peel session for the BBC.
Johnson is joined by BAFTA-winning filmmaker Anthony Wall – who produced the 1982 movie Upon Westminster Bridge, which documented Mikey Smith's first visit to Britain – contemporary dub-poet, singer, musician and performer Roger Robinson, and Jamaican-raised author Leone Ross. Remembering Mikey Smith brings together film excerpts, poetry readings and enlightening conversation to celebrate the life and legacy of one of Jamaica's most influential literary sons.
You can also see the full film in a special screening at the Filmhouse in Edinburgh, followed by a discussion with Johnson and Wall.
A Local Arena series event produced in partnership with Filmhouse Edinburgh, Speaking Volumes and Lucy Hannah.