Maria Stepanova: Memory Palaces
Wed 18 Aug 13:00 - 14:00
Baillie Gifford Theatre (in West Court)
Watch online
Sorry, this event is no longer available to watch.
Attend in person
Baillie Gifford Theatre (in West Court)
£14.00 [£12.00]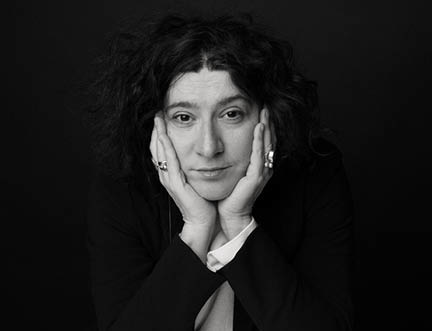 She has won most of the literary awards in her home country of Russia, and this year Maria Stepanova – along with her translator Sasha Dugdale – was shortlisted for the International Booker Prize. One reviewer has even suggested that before long she will be spoken about in the same breath as Olga Tokarczuk and Svetlana Alexeievich – a hint that Stepanova could join them as Nobel laureates for literature. Stepanova's masterwork, which she discusses at the Book Festival today, is In Memory of Memory, eloquently translated into English by Dugdale. Thirty years in the making, it is a breathtaking collection of family memories gleaned from photographs, diaries, letters and souvenirs, long cherished by her Russian relatives. Part-memoir, part-fiction, it adds up to a forensic account of the Soviet era through the experiences of one Jewish family. Published at a time when so much of our lives are captured and recorded on digital mobile cameras and social media, Stepanova's book asks searching questions about the nature of memory, and she discusses it today with reporter and author Amelia Gentleman.
This is a live event, with an author Q&A. If buying a ticket to watch the event in-person, the authors and participants in this event will take part remotely from wherever they are in the world; you'll watch them on a large screen in the venue.
Categories: Biography/Memoir, Family, Fiction, History, How We Live, Language/Translation, World Voices
---