Mark Beaumont
Mon 27 Aug 14:15 - 15:15
Garden Theatre
£12.00,
£10.00
Sold Out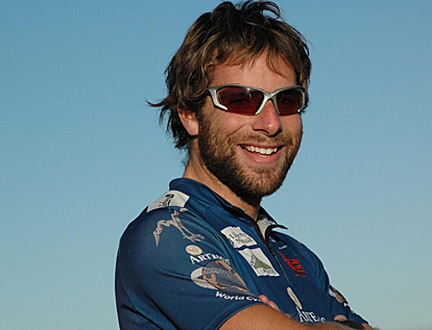 Cycling Around the World in 80 Days
In 2017, inspired by Jules Verne's classic adventure novel, Mark Beaumont set off on his bike from the Arc de Triomphe in Paris. 78 days, 14 hours and 40 minutes later he returned having smashed two Guinness World Records and beaten the previous record by an astonishing 45 days. Come and meet a remarkable athlete, author, adventurer and documentary-maker as he talks about his kaleidoscopic cycling tour of the world and his stunning achievement, one which redefines the limits of human endurance.
Part of our Sport and Society series of events.
This event is currently sold out. Please check for returns nearer the time.