Martin Figura presents Dr Zeeman's Catastrophe Machine
Sat 17 Aug 17:45 - 18:45
Garden Theatre
£12.00,
£10.00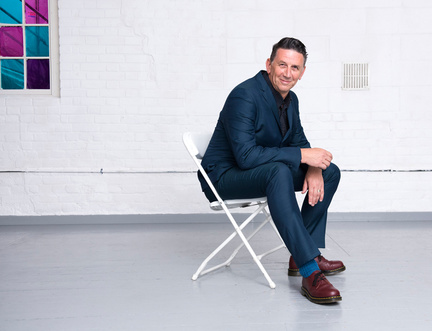 The Formula for Love
Is there a mathematical equation for love? What can be retrieved from life's catastrophes and wounds? Martin Figura's debut spoken word show Whistle was shortlisted for the Ted Hughes Award and received standing ovations all over the UK. Today he presents Dr Zeeman's Catastrophe Machine, a follow-up which is no less breathtaking or life-affirming as it examines love through a scientific lens.
Part of our Babble On - Spoken Word series of events.