Martin Parr
Fri 16 Aug 10:30 - 11:30
Spark Theatre on George Street
£12.00,
£10.00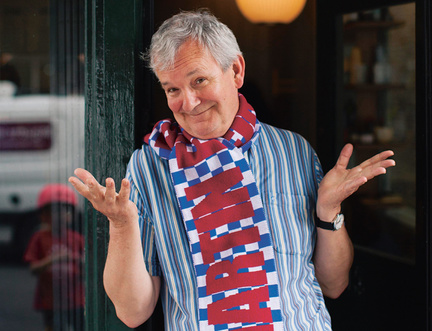 Strangely Familiar Photographs
Tender, satirical and uncannily insightful, Martin Parr's photographs have helped define the image of modern Britain. Today, the widely celebrated photographer discusses Only Human with author and broadcaster James Crawford. It's his new book – and also a major exhibition at London's National Portrait Gallery – which has been published to coincide with the UK's departure from the EU. Discover in Parr's own words and photographs his portraits of people from around the world, including his wry observations of Britishness, and his affectionate gaze at the eccentricities of humans in all their gloriousness. Parr also discusses Space Dogs, exploring his collection of memorabilia from the Soviet-era space programme.
Tickets go on sale at 8:30am on Tuesday 25 June.