Marwa al-Sabouni & Annalee Newitz: Rebuilding Hope 
Sun 22 Aug 17:15 - 18:15
Castle View Studio
Watch online
Sorry, this event is no longer available to watch.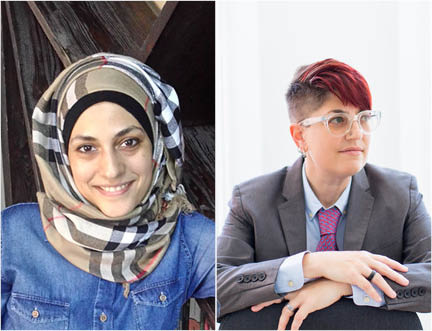 When we think of the causes of war, architecture is perhaps not top of most people's list. But for Syrian architect Marwa Al-Sabouni, whose practice in Homs was blown up during the war, the design of our personal and communal spaces provides the foundations for happiness. And it was the French colonial reshaping of Homs that sowed the seeds for division, as architecture became a means of differentiation. In Building for Hope, Al-Sabouni explores where city designs have gone wrong, and how they might be rebuilt in future. Meanwhile American science journalist Annalee Newitz has written Four Lost Cities – an adventure into the growth and decline of early civilisations. The cities featured, including Pompei and Angkor, all share a common point of failure. According to Newitz, 'each suffered from instability coupled with environmental crisis.' What can new data-driven archaeological techniques tell us about the stories behind their rise and fall? And can the answers help us plan for more sustainable cities of the future? Today Al-Sabouni and Newitz discuss their books with V&A Dundee director Leonie Bell. 
This is a live event, with an author Q&A.
Categories: Environment/Nature, How We Live, Politics, War/Terrorism, World Voices
---