The WWF Series
Mary Robinson
Sun 25 Aug 11:45 - 12:45
The New York Times Main Theatre
£12.00,
£10.00
BSL

Event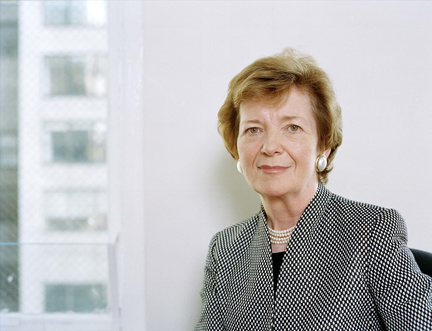 Sponsored by

Our Children's Planet
While the realities of climate change are not always visible, the realisation that our grandchildren will live in troubled times can catalyse action. After becoming a grandmother, former Irish president and UN High Commissioner for Human Rights, Mary Robinson travelled the world to learn about the fight back. In Climate Justice, she describes the people working to overcome the threat. Today she shares her hopeful account in conversation with Ruth Wishart.
Part of our The Fragile Planet series of events.