Mazen Maarouf & David Szalay
Mon 26 Aug 14:00 - 15:00
Baillie Gifford Corner Theatre
£8.00,
£6.00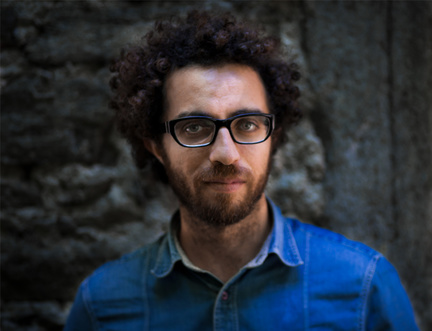 Short Stories and Tall Tales
Mazen Maarouf is the foremost translator of Icelandic literature into Arabic. His own writing has been compared to Roald Dahl and Jokes for the Gunmen certainly delivers on that promise, featuring fantasist matadors and lost limbs. In Turbulence, Booker Prize-shortlisted David Szalay takes his characters on fantastical journeys to Delhi, London and Toronto. Meet two authors whose imaginative tales traverse the globe.
Vote for Jokes for the Gunmen by Mazen Maarouf in the First Book Award.