The WWF Series
Mike Berners-Lee
Sun 25 Aug 14:00 - 15:00
Spark Theatre on George Street
£ What you can
Pay what you can for this event: choose your own ticket price on the booking form.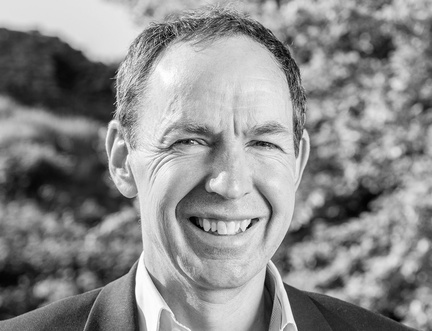 Sponsored by

Disaster Planning
Warnings of looming environmental catastrophe rain down on us with increasing frequency, and only the most ardent climate change sceptics deny we live at a crucial point for the Earth's future. Join sustainability expert Mike Berners-Lee in conversation with WWF's Tanya Steele, as he cuts through the noise with practical advice on how we can avoid calamity, drawn from his book There is No Planet B, a 'Handbook for the Make or Break Years'.
We invite you to Pay What You Can for this event. You may choose to pay an amount between £0 and £25 for your ticket, taking into consideration what you can reasonably afford to spend. This pricing has been introduced to help make the Book Festival accessible to those with limited means. If you are able to pay more for your ticket, you will help support our efforts to provide financial flexibility to those who most need it.
Part of our The Fragile Planet series of events.