Mother Courage and her Children
Wed 14 Aug 20:45 - 22:15
Spark Theatre on George Street
£12.00,
£10.00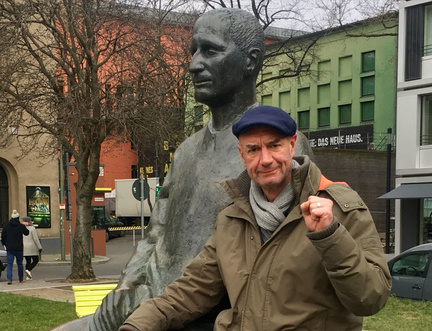 Tom Leonard's translation of a Brecht classic
One of Scotland's most influential poets, Tom Leonard died last December at the age of 74. In this special premiere of his last major work, actor Tam Dean Burn produces and performs Leonard's moving translation of Bertolt Brecht's 1939 anti-war play, Mother Courage and her Children. Here, Mother Courage is a working-class woman from the west of Scotland, one of a cast of eight characters. And what in Brecht's original play was the Thirty Years War of the 17th century has become our all-too-contemporary War on Terror.
Part of our Playing with Books series of events.