Nayrouz Qarmout with Kamila Shamsie
Mon 12 Aug 21:30 - 22:30
Garden Theatre
£ What you can
Kamila Shamsie is no longer able to appear and this event will go ahead with Nayrouz Qarmout.
Pay what you can for this event: choose your own ticket price on the booking form.
Changed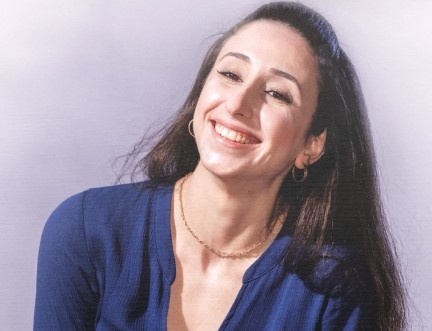 Life for Women in Gaza City
Following her headline-making visit to the Festival last year, Gaza-based writer Nayrouz Qarmout returns to launch The Sea Cloak, which has just been translated from Arabic into English. Today the Palestinian author talks to fellow writer Kamila Shamsie about what motivates her writing, and her work for the Ministry of Women's Affairs. This is only Qarmout's second trip out of Gaza since she moved there, having been born in a refugee camp in Damascus.
We invite you to Pay What You Can for this event. You may choose to pay an amount between £0 and £25 for your ticket, taking into consideration what you can reasonably afford to spend. This pricing has been introduced to help make the Book Festival accessible to those with limited means. If you are able to pay more for your ticket, you will help support our efforts to provide financial flexibility to those who most need it.
Part of our Telling Her Story series of events.