Neil Gaiman & Chris Riddell: Pirate Stew!
Age 5+
Sun 22 Aug 10:15 - 11:00
Castle View Studio
Watch online
Sorry, this event is no longer available to watch.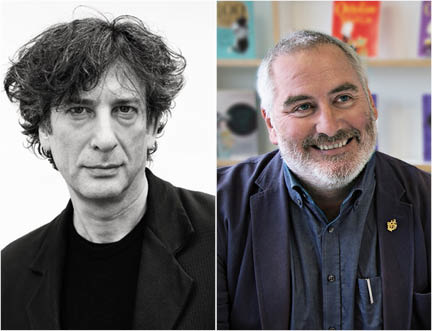 Two greats of the book world unite as Neil Gaiman, the iconic author of American Gods and Good Omens comes together with Chris Riddell, the illustrator behind Goth Girl and The Edge Chronicles to create Pirate Stew, a marvellously silly and gloriously entertaining tale of pirates, flying ships, donut feasts and some very magical stew. So, strap in, grab a plate and join them in this action-packed event perfect for all young pirates!
This is a pre-recorded event.
Categories: Fiction, Illustration, Travel/Adventure
---
Learning resources
Head to our Learning Site now for exciting learning resources to accompany this event.