Nihal Arthanayake: A Little More Conversation
Sat 13 Aug 19:30 - 20:30
Baillie Gifford West Court
Watch online
Pay what you can to watch online. Available live, then on-demand until 23:59 on Friday 30 September.
Attend in person
Baillie Gifford West Court
£14.00 [£12.00]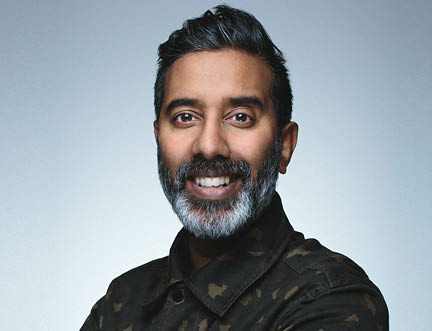 TV presenter and BBC Radio 5 Live broadcaster Nihal Arthanayake has made a career out of difficult conversations. But according to him, we have lost the ability to talk to each other and it is hindering our happiness and social cohesion. Drawing on professional interviewers, writers, negotiators and his book Let's Talk, today Arthanayake asks us to reconsider the art of conversation and gives us the tools to do so.
Categories: Film/TV/Media, Health/Wellbeing, How We Live
---