THE BAILLIE GIFFORD EVENT
Oliver Jeffers: What We'll Build
Mon 31 Aug 13:00 - 14:00
Spiegeltent Online
Free, online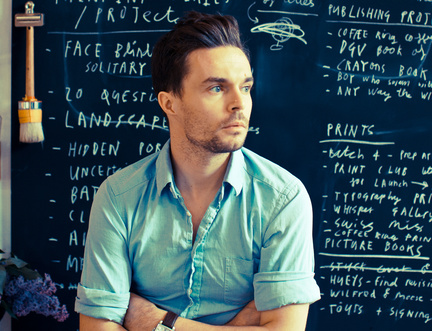 Sponsored by

Join world-renowned artist and picture book maker Oliver Jeffers as he talks about the power of storytelling through art, discussing and demonstrating his working practice in an event aimed at students and art lovers.
You'll also be introduced to Oliver's exquisite new title, What We'll Build, a poignantly relevant and enchanting story of a father and daughter who set about laying the foundations for their life together, building memories to cherish, a home to keep them safe and love to keep the warm.
This rare and enduring story is about a parent's boundless love, life's endless opportunities and challenges, and the tools needed to build a together future. Written and illustrated by Oliver for his young daughter, What We'll Build is set to be another publishing masterpiece that not only showcases Oliver's inimitable style and spectacular illustrations but also his hopes and ambitions for his own family that will, no doubt, resonate with parents everywhere.
This is a pre-recorded event.
Part of our Drawing Stories festival theme.