One City: A Just Capital?
Mon 23 Aug 11:30 - 12:30
The New York Times Theatre (in Sculpture Court)
Watch online
Sorry, this event is no longer available to watch.
Attend in person
The New York Times Theatre (in Sculpture Court)
£14.00 [£12.00]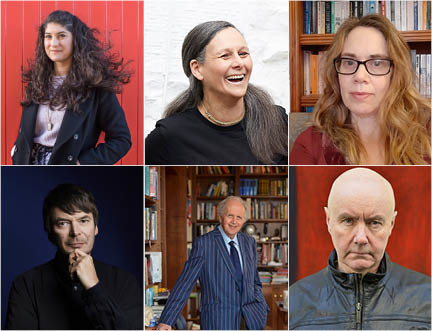 In 2005, the OneCity Trust and some of Edinburgh's most famous authors created One City, a collection of short stories with the aim of fighting poverty and social exclusion across the city. January 2022 will see the publication of a new One City anthology – it's a stunning collection of multi-generational short stories linked to Edinburgh. Contributing authors Nadine Aisha Jassat, Sara Sheridan and Anne Hamilton take the stage alongside original contributors Ian Rankin, Alexander McCall Smith and Irvine Welsh, to read from their essays and discuss how Edinburgh can become 'One City.' Twenty-one years since former Lord Provost Lesley Hind's Poverty Commission, and a year on from the Edinburgh Poverty Commission's report, A Just Capital, the event considers whether anything has improved. With poverty on the increase and inequality deepening, is Edinburgh still a divided city? The event is chaired by Lesley Hinds, founder of the OneCity Trust, a charity established in 2003 from Edinburgh's Lord Provost's Poverty Commission, which supports projects which tackle social injustice and inequality in Edinburgh.
This is a live event with an author Q&A. Authors and participants will be on stage, in the venue.
Categories: Fiction, How We Live, Politics, Scottish Interest
---