Opening Night: Strange Times
Sat 15 Aug 20:30 - 21:30
The New York Times Main Theatre Online
Free, online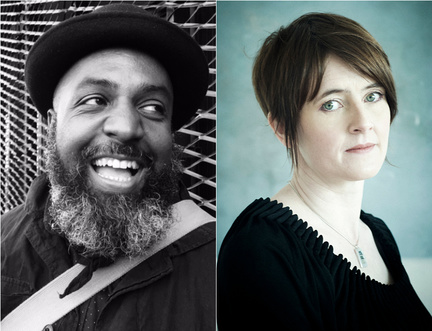 Unprecedented. Historic. Unparalleled. These are strange times. Every year Edinburgh International Book Festival provides us with a moment to come together; to commune over the power of the written, the published and the spoken word; to gather in Charlotte Square Gardens and celebrate the artistry of our writers.
But we're living in strange times. Socially distanced, physically apart, psychically discombobulated. The 2020 Book Festival has arrived at a time when the need to share and revel in stories has never been greater, and the mechanism for sharing has never been more complex. But there's nobody more equal to the challenge of enabling us to understand, survive, navigate and thrive in these strange times than artists.
Our writers write and rewrite our world for us — illuminating, dissecting and unlocking — as we make our way in the dark. So what do they make of where we are, of what it means, and where we can go?
Join us as an eclectic line-up of our finest wordsmiths — Bumi Thomas, Sharmaine Lovegrove, Roger Robinson, Karine Polwart, Helen Macdonald, Adania Shibli and Lina Mounzer (live from Beirut) — turn their pens to the present moment, in an unmissable night of stories, song, reflections and confessions to pay tribute to these Strange Times.
This is a live event.