Outriders: Harry Giles & Katherena Vermette
Sun 13 Aug 3:30pm - 4:30pm
Writers' Retreat
£8.00,
£6.00
Sold Out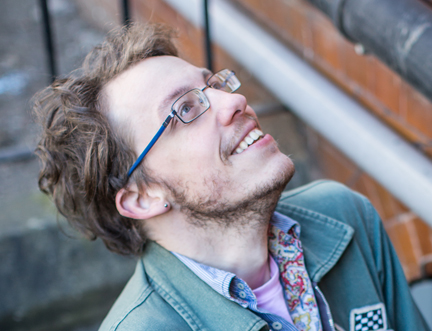 Canada: Montreal to Hudson Bay
As part of our project to explore the Americas, poet Harry Giles travelled across Canada with Métis writer Katherena Vermette. Starting in Montreal amid the buzzy Quebecois writing scene, the two writers travelled to Winnipeg, where Lord Selkirk's Red River colony was set up to house farmers displaced by Scotland's Clearances. From there, the writers flew north to the small town of Churchill – known as the polar bear capital of the world. Today they share some of their unforgettable experiences, and some of the writing inspired by the journey.
Part of our Outriders series of events.
Supported through the Scottish Government's Edinburgh Festivals Expo Fund
This event is currently sold out. Please check for returns nearer the time.