Outriders: The Reunion
Sun 13 Aug 8:45pm - 10:15pm
Studio Theatre
£12.00,
£10.00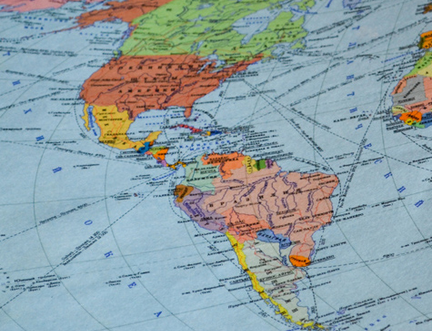 Chronicles of the New World
From the Arctic Circle to Buenos Aires, our Outriders accumulated an incredible 67,500 miles on planes, trains and automobiles interrogating the socio-political landscape of the Americas. Harry Giles and Katherena Vermette journeyed through Canada to Hudson Bay; Malachy Tallack and Jennifer Haigh drove from Fargo to New Orleans; Jenni Fagan and Bonnie Jo Campbell travelled from the Rust Belt to Silicon Valley; Ximena Escalante joined playwright Stef Smith to cross Mexico; Kevin MacNeil and Mariana Enriquez explored Buenos Aires before voyaging to Cordoba in search of a UFO. At this special reunion, we present all 10 Outriders as they describe their intrepid expeditions.
Part of our Outriders series of events.
Event supported by The Binks Trust
Find Events
Latest News
Book Festival Announces Muriel Spark Centenary Celebration Event with a Host of Special Guests