Philip Ardagh: Puss 'n' Books
Age 5+
Mon 30 Aug 10:00 - 10:45
Baillie Gifford Theatre (in West Court)
Watch online
Sorry, this event is no longer available to watch.
Attend in person
Baillie Gifford Theatre (in West Court)
£5.00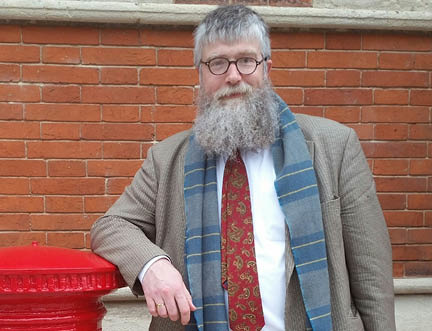 Meet Philip Ardagh, the man with the longest beard in literature, and his hilarious feline creation, Furry Purry Beancat. Just like every other cat, Furry Purry Beancat loves a catnap. But unlike other cats, when Beancat wakes, she finds herself about to embark on a whole new adventure! When our furry heroine wakes up in a library, she also finds herself embroiled in a plot to close it down. Find out if Beancat can save the day in her newest adventure in this wacky event full of jokes, wordplay and books!
This is a live event with an author Q&A. Authors and participants will be on stage, in the venue. After the event, Philip Ardagh will be doing an in-person book signing on the Festival site.
Categories: Fiction, Travel/Adventure
---