Puppy Poetry with Ehsan Abdollahi & Eloise Greenfield
Sat 25 Aug 13:00 - 14:00
Baillie Gifford Imagination Lab
£5.00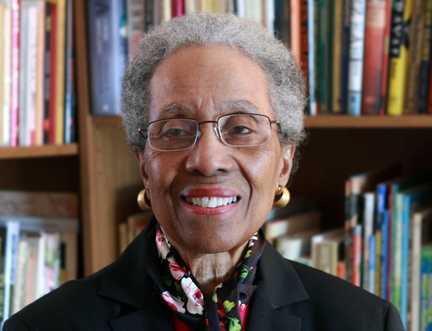 Age 5-8
Award-winning African American poet Eloise Greenfield and 2018 Illustrator in Residence Ehsan Abdollahi have created a unique collection of poems about the friendship between a young boy and his dog, Thinker. But Thinker is no ordinary puppy – he's a poet! Today, Eloise reveals what inspired her to write Thinker: My Puppy Poet and Me and Ehsan demonstrates how he created the accompanying collage illustrations.
Part of our Illustrator in Residence series of events.
Tickets go on sale at 8:30am on Tuesday 26 June.