Reinhard Kleist
Sun 12 Aug 18:30 - 20:00
The Spiegeltent
£12.00,
£10.00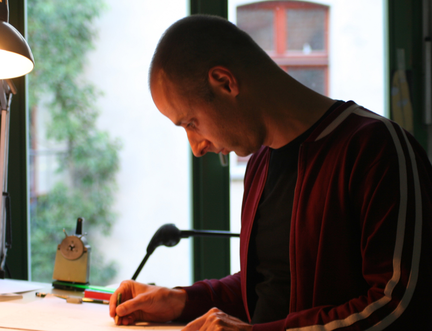 Comics Portrait of a Serious Artist
Having written graphic biographies of Johnny Cash, Fidel Castro and Holocaust survivor Harry Haft, German graphic designer and cartoonist Reinhard Kleist has his second take on Nick Cave (the first was Mercy on Me). This time he tracks the Australian's career leading the Bad Seeds through expressive comics-style portraits, as well as laying down visual representations of some of Cave's most famous songs. Join Kleist for a heady performance of music, live-drawing and visuals. Musical soundtrack will be provided by Adelaide's Zephyr Quartet, Ukulele Death Squad and Carla Lippis and the Furies.
Part of our Stripped series of events.