Reni Eddo-Lodge, iO Tillett Wright with Jackie Kay
Sat 19 Aug 5:45pm - 6:45pm
Garden Theatre
£12.00,
£10.00
iO Tillet Wright and Jackie Kay are no longer able to appear in this event. Juno Dawson joins the discussion and the event will be chaired by journalist Laurie Penny.
Changed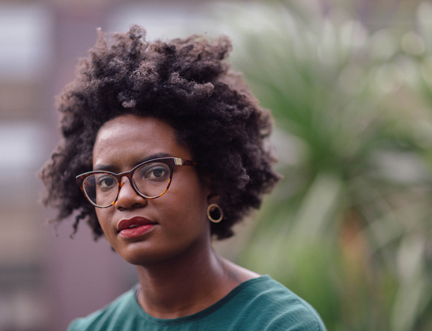 Let's Talk About Identity, Race and Gender
Journalist Reni Eddo-Lodge's impassioned blog Why I'm No Longer Talking to White People About Race went viral and the subsequent book is a vital exploration of privilege, class, gender and denial. As she transitions from male to female, Juno Dawson's The Gender Games explores feminism and femininity in culture, science and society. Join them for an illuminating discussion on equality. Chaired by journalist and author of Bitch Doctrine, Laurie Penny.
Part of our Guest Selector: Roxane Gay with Jackie Kay series of events.