Richard Flanagan: Life Support Systems
Mon 16 Aug 10:15 - 11:00
Castle View Studio
Watch online
Sorry, this event is no longer available to watch.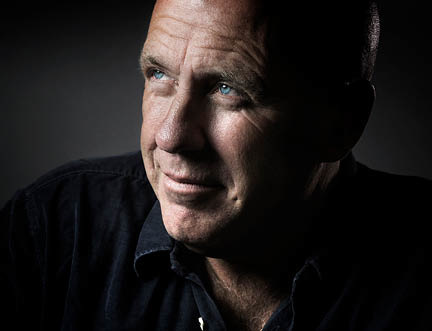 Many miles to the south of Australia, Tasmania is best known for its island splendour, Indigenous cultures and its rich biodiversity. But since 2014 it has enjoyed a new claim to fame: Hobart-based Booker Prize-winner Richard Flanagan. Following up on his winning novel The Narrow Road to the Deep North, Flanagan has produced The Living Sea of Waking Dreams which draws its lifeblood from the beautiful, fragile ecology of Tasmania. The narrative is built around 86-year old Francie who's in the intensive care unit in Hobart's hospital, her three grown-up children debating whether to administer last rights or fight to keep her alive. But it's the novel's setting that gives Francie's story its vital context. Tasmania is depicted as a place of stunning natural beauty but ravaged by climate crisis: 'ancient forests vanishing, beaches covered in crap, wild birds vomiting supermarket shopping bags'. Today Flanagan talks to writer Dan Richards about weaving the traumatic story of a family together with the wider issue of our collective need to reconnect with our environment.
This is a live event, with an author Q&A.
Categories: Environment/Nature, Family, Fiction, Science/Medicine, World Voices
---