Royal Bank of Scotland Event
Ruth Davidson
Tue 13 Aug 18:45 - 19:45
The New York Times Main Theatre
£12.00,
£10.00
Sold Out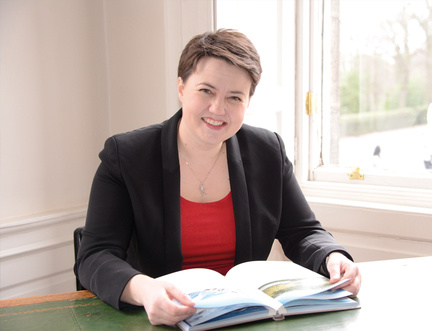 Sponsored by

Inspirational Women Celebrated
They say you should write about what you know – advice Ruth Davidson followed when she embarked on Yes She Can, a treatise on the power of inspirational women. When appointed in 2011, she was the youngest leader of a major UK political party and one of the first who was openly gay. In 2017, she delivered the Scottish Conservatives' best election result in a generation. Davidson makes her Book Festival debut, discussing the women who inspired her new book with Dame Katherine Grainger, Britain's most decorated female Olympic athlete.
Part of our Telling Her Story series of events.
This event is currently sold out. Please check for returns nearer the time.