Shon Faye & Travis Alabanza: Freedom Beyond Toxic Narratives
Sat 28 Aug 17:15 - 18:15
Castle View Studio
Watch online
Pay what you can to watch online. Available on-demand until 23:59 on Friday 31 December.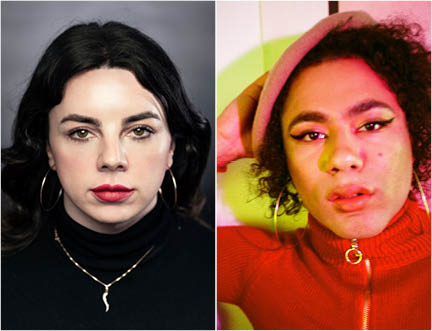 'When I say trans, I also mean escape. I mean choice. I mean autonomy.' These words by writer and performer Travis Alabanza are quoted in the epigraph of Shon Faye's The Transgender Issue: An Argument for Justice, a searing treatise on a society riddled with transphobia. Their reflection on freedom frames this landmark work, one that puts trans experiences front and centre, reclaiming and refuting the idea that trans rights are an 'issue' to be hotly debated in Britain's raging culture wars. The fearmongering is also a distraction from very real issues for trans people: housing, health care, the prison system and full participation in the LGBTQIA+ and feminist communities, and also distracts from the very full and ordinary lives of trans people in our community. Today Faye and Alabanza talk to feminist writer Lola Olufemi about moving beyond toxic narratives towards a freedom that will benefit us all.
This is a pre-recorded event.
Categories: Gender/Sexuality, Health/Wellbeing, Human Rights, LGBTQI+, Politics, Women/Feminism
---