Sinéad Burke & Rosie Jones: School Camp Capers
Age 8-12
Sat 20 Aug 10:00 - 11:00
Baillie Gifford Sculpture Court
BSL Interpreted, Captioned
Watch online
Pay what you can to watch online. Available live, then on-demand until 23:59 on Friday 30 September.
Attend in person
Baillie Gifford Sculpture Court
£5.00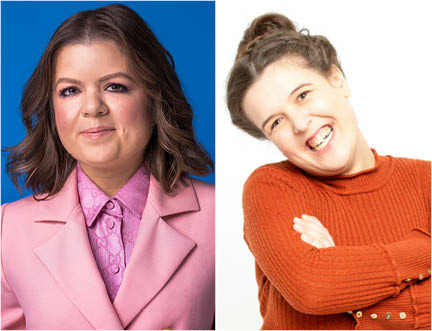 Edie Eckhart is 11 years old and a bit different. She has a disability called cerebral palsy, so she talks slowly and falls over a lot. Join comedian Rosie Jones with activist and author Sinéad Burke as they discuss Edie Eckhart's latest adventure The Big Trip, disability in children's books and why they are proud to be different. They chat to Siân Bevan this morning.
Categories: Disability
---