Songs from Scotland
Mon 23 Aug 20:30 - 21:30
The New York Times Theatre (in Sculpture Court)
Watch online
Sorry, this event is no longer available to watch.
Attend in person
The New York Times Theatre (in Sculpture Court)
£14.00 [£12.00]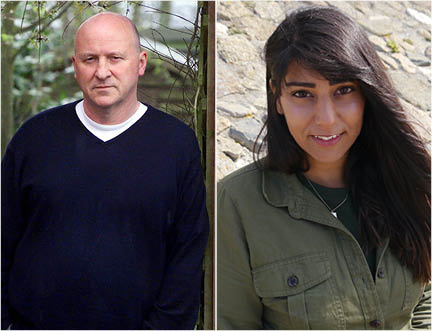 In honour of Edwin Morgan's centenary in 2020, the Edinburgh International Book Festival and Celtic Connections co-commissioned award-winning musician and composer Gavin Bryars to set five of Morgan's poems to music. The poems, taken from Morgan's 1984 collection  Sonnets from Scotland, conjure up images of an entirely different Scotland to the one Scots found themselves in after the 1979 devolution referendum, and continue to resonate today as Scotland considers the prospect of independence once more. Bryars's resulting composition, a stunning choral arrangement, receives its premiere in this extra special commemorative celebration, performed by Glasgow ensemble Cappella Nova. Guests include the recipient of the Edwin Morgan Trust Poetry Award in 2020, Alycia Pirmohamed, and Scottish musicians Karine Polwart and Dave Milligan, who join the celebration. The event is chaired by Robyn Marsack from the Edwin Morgan Trust, and Gavin Bryars completes the line-up for this unique entertainment to give an insight into the journey he took to set Morgan to music.   
This is a live event with an author Q&A. Authors and participants will be on stage, in the venue.
Event supported by The Edwin Morgan Trust
Categories: Music, Poetry/Spoken Word, Scottish Interest
---