Songs from the Land: Sometimes I Speak English
Thu 15 Aug 20:00 - 21:30
Baillie Gifford Imagination Lab
£12.00,
£10.00
Sold Out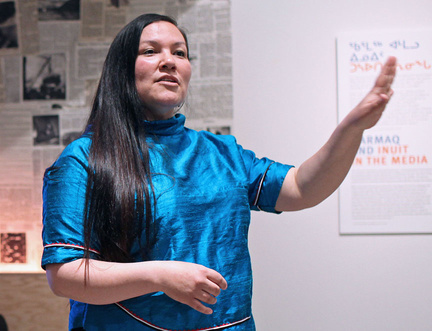 A Performance of Words and Music
In partnership with Montreal-based producer Émilie Monnet, we present a performance of words and music born out of indigenous experiences on both sides of the Atlantic. Inuit poet and throat singer Taqralik Partridge performs alongside celebrated Cree cellist Cris Derksen. Scottish musician Inge Thomson, from Fair Isle, presents new works inspired by the landscape there. Join them for an unmissable performance.
Part of our Indigenous Voices series of events.
Supported by The Canada Council for the Arts.
This event is currently sold out. Please check for returns nearer the time.