Sprog Rock: Music for Mini Movers and Shakers!
All Ages
Sat 27 Aug 10:00 - 11:00
Courtyard Stage
Attend in person
Courtyard Stage
Free, drop-in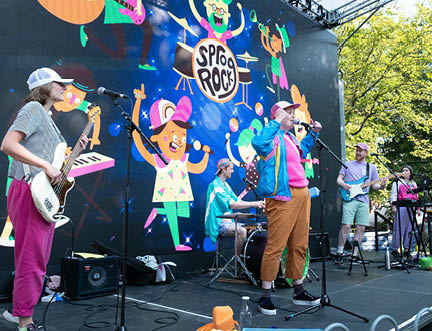 Join Bookbug and Festival favourites Sprog Rock as they create their own mini music festival on our outdoor Courtyard Stage! Live, interactive, lots of fun for babies and youngsters up to around five years old – and their family and friends. Sprog Rock is renowned for creating a relaxed and friendly atmosphere with high quality live music.
Categories: Free Events
---