Stephen Baxter with Ken MacLeod
Tue 15 Aug 6:30pm - 7:30pm
Bosco Theatre (George Street)
£12.00,
£10.00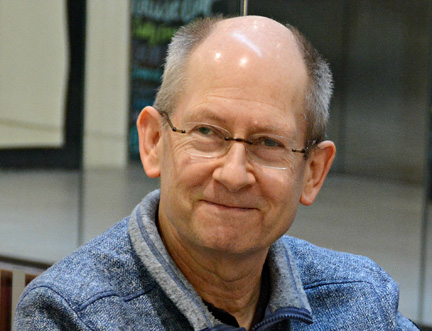 The Martians are Coming!
In the 1990s, Stephen Baxter won almost every award going for The Time Ships – the sequel to H G Wells's The Time Machine. He now brings us his new book, The Massacre of Mankind, also approved by Wells's estate, which updates The War of the Worlds, the most popular science fiction book on the planet. The martians, it seems, may not be so vulnerable to our germs after all. Baxter discusses his work with Ken MacLeod.
Part of our Guest Selector: Ken MacLeod series of events.