The Last Poets
Thu 23 Aug 20:30 - 21:30
Baillie Gifford Main Theatre
£12.00,
£10.00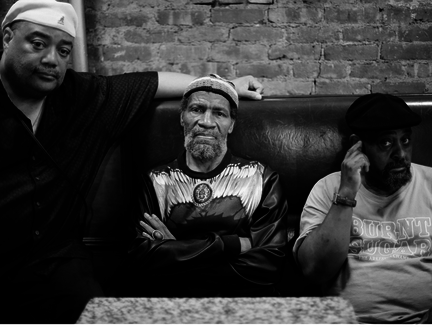 The Godfathers of Hip Hop
Formed in 1960s New York, the era of the Black Panthers, The Last Poets dared people to hope. Their music and poetry has influenced generations of musicians, earning them the title 'the godfathers of hip-hop'. The poets, Umar Bin Hassan, Abiodun Oyewole and Baba Donn Babatunde, return to the Book Festival after last year's barnstorming visit, alongside author of the novel The Last Poets, Christine Otten. This time round, they perform tracks from their first album in 20 years, Understand What Black Is, alongside some classics. They've never sounded so relevant.
Part of our Music Matters series of events.